Image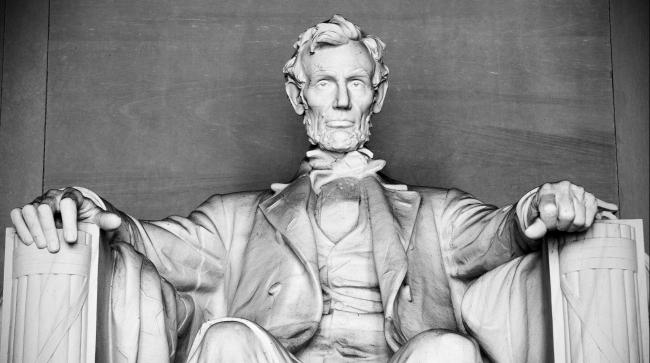 Our Approach
Our approach centers on a simple principle: Landing the right leader starts with understanding the people they serve.
We prioritize listening, utilizing a needs assessment, tenacious outreach, comprehensive vetting, and consistent communication. Success means you know where you are heading and who will lead you there. 
Our mobility pledge lies at the heart of these objectives. We aim to exceed your diversity, inclusion, and equity goals by unearthing individuals whose life work advances the common good. As the client, you retain flexibility and opportunity for input at each phase. Our services honor your timeline and confidentiality. We work closely with your search committee, board, or hiring officer.
Here's how we bolster your journey:
We handle the details from beginning to end, taking a holistic approach that considers both process and people: 
Logistical
We administer the entire search -- including establishing timelines, setting agendas, scheduling meetings, tracking communication, and arranging accommodations -- to drive results in an optimal time frame and relieve your team of additional tasks. As the process unfolds, we keep candidates informed and engaged.
Relational
Personality management is key to effective collaboration. We use our extensive experience to guide constituents past personal interests and biases to employ shared values. 
Deliverables: project timeline; schedules; agendas; proactive communication through secure client portal 
Our team uncovers where you stand and identifies the attributes of your ideal candidate in two stages:
Organizational Assessment
We complete multiple interviews with a cross-section of your organization to take honest stock of your current orientation. We establish a safe, judgment-free space where constituents can express themselves openly and report insights in a confidential 'Themes Across Constituencies' report.
Position Profile 
Using the assessment and our deep industry knowledge, we construct a forward-facing role tailored to advance your aspirations by attracting ideal candidates.    
Deliverables: "Themes Across Constituencies" report; position profile
Phase 2
Sourcing
Candidates
Building a candidate pool that lives up to your vision can be a tremendous learning experience, but requires intentionality and introspection.
That is especially true when you are committed to growing your organizational capacity for social change. We see recruitment as a collaboration where we handle the legwork so you can concentrate on the big picture. After posting the position and reviewing incoming applicants, we move on to:
Recruiting 
Design and execute strategies to engage candidates with proven capacity to deliver on your diversity, equity, and inclusion objectives. 
Tap established networks and research potential candidates who demonstrate longevity, reputation, and the capability to deliver on relevant initiatives.
Approach promising individuals -- including those not seeking a job or from atypical backgrounds -- and get them excited about the opportunity. We identify how the role fits the candidate's trajectory and address potential challenges, including logistical and social relocation issues (if applicable).
Initial Vetting
We select a handful of candidates from dozens via a rigorous review process that includes:
Assessing candidate's capabilities; present the role honestly, including the challenges
Background checks and initial reference checks, including education credentialing
Deliverables: Bi-weekly progress reports to search committee; weekly calls with search chair to discuss applicants and solicit feedback; candidate cover letters
Phase 3
Client
Interviews
We introduce selected candidates, typically five to seven total, and guide you to the final selection by:
Collaborating on questions designed to reveal the whole candidate, pinpointing where they align and depart from organizational values.
Facilitating first-round interviews to evaluate candidate's strengths and suitability. Your search committee, board, or hiring officer narrows the candidate pool between two to four finalists. We cultivate a safe environment that values the perspectives and concerns of all members through focused discussion strategies, private chats, and anonymous voting.
Arranging visits for finalists, including travel, lodging, scheduling, and dining.
Deliverables: Interview questions and schedule; candidate rubric
Before arriving at your final decision, we uncover the complete picture of each candidate and eliminate potential surprises by:
Investigating full background, including all available public and private records.
Interviewing a cross-section of references, including former superiors and subordinates.
Analyzing social media history for potential public controversy.
Deliverables: Reference report; social media check; background check 
Phase 5
Closing
the Search
Once you have identified finalists, we help you consider all dimensions of the decision by:
Acting as a sounding board for your thoughts and concerns, reiterating your organizational challenges and potentials, what you are looking for, and each candidate's background, nuances, opportunities, and risks.
Crafting compensation package and facilitating final agreement.
Socializing constituents by working with the search committee chair to rejoin members who hold dissenting opinions; advising on an internal communications strategy and schedule to inform the greater community in phases.
Deliverable: Compensation expectation document
We work to anchor new leadership within your organization by:
Establishing an internal onboarding committee charged with stewarding the transition.
Facilitating a fluid plan aligning expectations, activities, and priorities during the first 90 days.
Bridging relationships internally, externally, and with outgoing leadership.
Connecting new leadership with external resources, including executive coaching and business and civic networks. 
Deliverables: Onboarding Plan; template for the 90-Day Report
A conversation with a dedicated expert can help you articulate your ambitions and determine core challenges. Let's talk.
Follow us on LinkedIn for our latest Announcements and Open Searches.