Image

Recent
Placements
We are in the impact business, and we are privileged to have partnered with our clients to land these transformational leaders who will better society, their communities, and constituencies. 
Vice President, Development
Unite
for HER
Lincoln Leadership is pleased to announce Jessica Cestone, a talented fundraiser, has landed at Unite for HER as the vice president, development. Founded over 15 years ago, Unite for HER enriches the health and well-being of those diagnosed with breast and ovarian cancers—for life—by funding and delivering integrative therapies. Last year, the organization served 5,000 individuals with an intentional outreach program to prioritize individuals in Black and Latina Communities, bridging a much-needed health equity gap.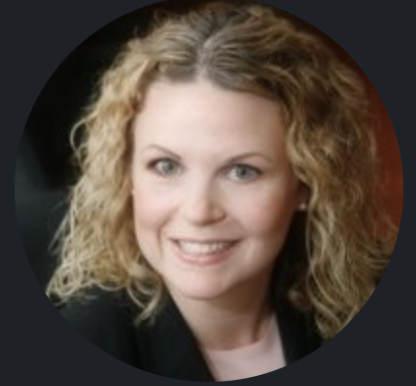 Prior to joining Unite for HER, Jessica enjoyed successful tenures at Gateway for Cancer Research, the Wistar Institute, the American Association of Cancer Research and honed her annual fund, major gift, planned giving, and event fundraising functional expertise. She also worked for Temple University and VisionLink.
 
She earned her BA from Gettysburg College.

Vice President Finance and Treasurer
University
of Pennsylvania
Lincoln Leadership is pleased to announce the appointment of Mark Dingfield, PhD, as Penn's next vice president, finance and treasurer. His strong leadership skills and broad-based experience distinguished him within a highly competitive pool.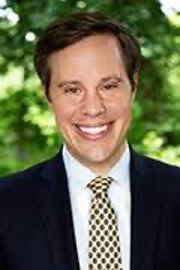 Mark joined Penn in 2017 as the associate provost for finance and planning. During the last five years, he strengthened the quality and efficacy of financial and operational services in the Provost Center, including 30 departments and over 1,500 staff, as well as having a positive impact across the entire University.  Prior to joining Penn, Mark served as the executive director, planning, analysis, and technology, Office of Finance and Treasury at Princeton University, Mark started his career at Microsoft both in the United Kingdom and in the United States on a range of multinational marketing and business initiatives.  
 
Mark earned his BA from Swarthmore College and his MSc from the London School of Economics, and he received his PhD in Political Science from Temple University.

Managing Director, Pennovation Works
University
of Pennsylvania
Lincoln Leadership is pleased to announce the appointment of Denita L. Henderson as the next managing director for Pennovation Works. A 23-acre site located adjacent to University of Pennsylvania's campus, Pennovation Works serves as a business incubator and laboratory that integrates researchers, innovators, and entrepreneurs into a collaborative environment.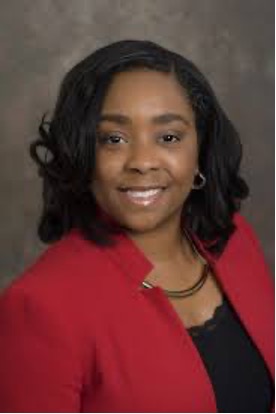 Denita brings a repertoire of experience in economic development and community advancement. Prior to arriving at Penn, Denita was responsible for the operations of the northern and central Delaware offices as the associate director for the Delaware Small Business Development Center. Earlier in her career, Denita served the Office of the Mayor of the City of Wilmington as the director of small business development. 
 
Denita earned her BS from the Wharton School of Business at the University of Pennsylvania and received her MBA from Villanova University.

Associate Dean, Diversity, Equity, Inclusion, and Anti-Bias, Columbia Climate School
Columbia
University
Lincoln Leadership is pleased to announce Skyller Walkes, PhD has become the Inaugural Associate Dean, Diversity, Equity, Inclusion, and Anti-Bias at the Columbia Climate School. Columbia University has established the Columbia Climate School to develop and inspire knowledge-based solutions and basic science and educate future leaders for just and prosperous societies on a healthy planet. Skyller is regarded as a thought leader among DEI practitioners.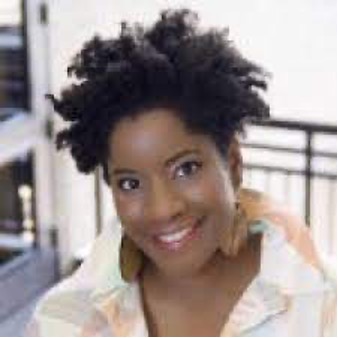 Prior to her work at the Columbia Climate School, Skyller spent several years as assistant dean of diversity, equity, accessibility, & inclusion and assistant professor of Instruction at the College of Pharmacy, University of Texas at Austin. She was previously the director of disability services at Texas State University. Earlier in her career, she taught English in Spain.
Skyller earned her BA from Rutgers, MA from Kean University, and her PhD from Texas State University.

Chief of Staff, Office of the President
Salus University

Lincoln Leadership is pleased to announce Beth Moy has joined Salus University as Chief of Staff. Salus University, founded as the Pennsylvania College of Optometry in 1919, today is a diversified, globally recognized professional academic center of learning that offers a wide range of degree programs in the professions of Optometry, Audiology, Physician Assistant Studies, Blindness and Low Vision Studies, Biomedicine, Occupational Therapy and Speech-Language Pathology.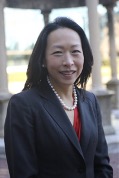 Prior to Salus, Beth served as the executive director at Southeastern Pennsylvania Consortium for Higher Education for 12 years. She got to know Salus through the consortium. She worked as both director of special projects and director of constituent services Philadelphia City Councilwoman at Large Happy Fernandez and then followed her to Moore College, working in executive fundraising and academic planning roles.
Beth earned BA from the University of Texas, Austin and her MSW from Temple University. 

Program Officer
van Beuren Charitable
Foundation
Lincoln Leadership is pleased to announce the appointment of Mary Johnson as Program Officer at the van Beuren Charitable Foundation in Newport, Rhode Island. The organization is a family foundation dedicated to investing in the quality of life and quality of place on Aquidneck Island and in its surrounding communities with a focus on healthy lifestyles for all residents, strong starts for children and youth, community prosperity generated by economic opportunity and planning for the future, and excellence in commons.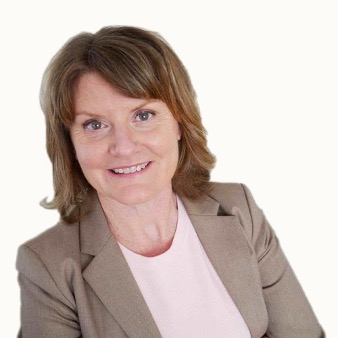 Mary is a Rhode Island distinguished nonprofit leader. She formerly spent five years promoting economic development at the University of Rhode Island Research Foundation where she worked with entrepreneurial companies and successfully secured large grants from the Economic Development Administration and National Institute on Standards and Technology. Previously, he ran the Rhode Island Academic Decathlon as Executive Director and served as Executive Director for the Rhode Island Students of the Future.    
She received her BS from Roger Williams College.

Chief Executive Officer
Families United
Network, Inc.
Lincoln Leadership is pleased to announce Families United Network, Inc. in Muncy, Pennsylvania, has hired Ron Simon as its next Chief Executive Officer. Founded in 1996, Families United Network, Inc.'s mission is to strengthen families by providing children and youth with a safe, nurturing, community environment through a continuum of services, which focuses on reunification or permanency.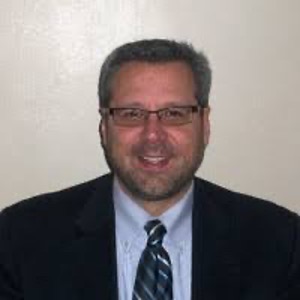 Ron offers over 25 years of experience in behavioral health with a combination of clinical and management positions. Most recently, Ron served as the Chief Operating Officer at Children's Service Center and provided strong leadership by doubling the organization's revenue and helping the agency become a Certified Community Behavioral Health Clinic, a coveted and prized designation.  Ron started his career as a front-line social worker and gravitated towards management and leadership roles, including guiding the National Association of Social Workers for Pennsylvania. 
 
Ron received his BA from Kings College and his MSW from Marywood College.