Image

Recent
Placements
We are in the impact business, and we are privileged to have partnered with our clients to land these transformational leaders who will better society, their communities, and constituencies. 
President and CEO
Special Olympics
of Illinois
We are excited to congratulate Peter Beale-DelVecchio for being appointed the new President and CEO of Special Olympics Illinois.
Peter comes to Special Olympics Illinois with an impressive wealth of experience in the nonprofit sector. Previously, he served as the Interim President & CEO of Unity Parenting and Counseling, where he made a significant impact on the organization's mission. Before that, he held the position of CEO at Marillac St. Vincent Family Services, a Chicago nonprofit dedicated to early-childhood education, youth services, and community outreach. Peter's commitment to community support and empowerment is evident through his past roles, including Executive Director at Boys Hope Girls Hope of Illinois and Director of Development at Cristo Rey Jesuit High School in Chicago. His extensive background in nonprofit leadership is a testament to his dedication to making a difference. Welcome aboard, Peter!
Check out the press release here.
President and CEO
Eastern State Penitentiary
Historic Site
Please join us in congratulating Dr. Kerry Sautner for being appointed the new President and CEO of Eastern State Penitentiary Historic Site.
Dr Sautner brings with her a breadth of music and public service experience. Previously, Kerry served as the Chief Learning Officer at the National Constitution Center where she oversaw all aspects of the visitor experience. Before joining the staff at the National Constitution Center in 2005, she worked on program development at the Franklin Institute, and has served as an adjunct professor at Drexel University and the University of Pennsylvania. Kerry Sautner obtained her doctorate in education leadership and management from Drexel University with a focus on creativity and innovation within educational facilities. Congratulations Kerry!
Check out the press release here.
President and CEO
Presidential
Precinct
Lincoln Leadership is excited to announce Toyosi Ogunseye has become the President and Chief Executive Officer Presidential Precinct. Based in Charlottesville, Virginia, the Presidential Precinct's mission is to engage and to inspire emerging leaders to address the most pressing challenges in their countries. The organization believes in the transformative power of visionary leaders to create thriving, just, and free societies.
A Nigerian native, Toyosi is an extraordinary individual, an inspiring leader, and an acclaimed journalist. She spent time as the youngest and first female editor for the Punch Newspaper, the largest daily newspaper in Lagos, Nigeria. Toyosi has subsequently worked at the BBC in various capacities the last several years, initially in West Africa and now in London as Senior News Editor. She has won numerous awards for excellence in journalism, including the health category of the CNN MultiChoice African Journalist of the Year Awards, the Nigerian Academy of Science Journalist of the Year in 2013, and the Child-Friendly of the Year by the Diamon Awards for Media Excellence. A graduate of the University of Lagos, Toyosi is an alumnae of the Presidential Precinct as a Mandela Washington Fellow. Welcome Toyosi!
Executive Director
Philadelphia Outward
Bound School
Lincoln Leadership is excited to announce Justin Ennis has assumed the Executive Director position at Philadelphia Outward Bound School. Founded in 1992, the Philadelphia Outward Bound School's mission is to change lives through challenge and discovery.
A native of Philadelphia, Justin has served the community during his entire career at the After School Activities Partnership, first as a staff member and then as Executive Director. Justin established the organization as a leading voice for positive youth development and rallied a broad network of school, government, and community partners to help close the opportunity gap for Philadelphia youth. Justin earned his bachelor of arts in English Literature and Cinema Studies from the University of Pennsylvania.
For more information, please visit https://outwardboundphiladelphia.org/pobs-welcomes-justin-ennis-as-new-ed/
Chief Human Resources Officer
World Vision
U.S.
Lincoln Leadership is excited to announce Daisy Szabo has joined World Vision U.S. as Chief Human Resources Officer and Senior Vice President. World Vision is an international partnership of Christians and affiliates that globally serve 110 million people, regardless of religion, race, ethnicity, or gender. The organization works with communities to alleviate poverty, provide emergency assistance to children and families affected by natural disaster and civil conflict, and advocate for justice on behalf of the poor.
Prior to joining World Vision U.S., Daisy honed her human resources skills and abilities for companies such as AGC Biologics, Merrill Lynch, NAES Corporation, and Marcus & Millichap. A native of the Philippines, she received her Bachelor of Commerce from McGill University in Montreal and her M.B.A. from Azusa Pacific University. She is a SHRM senior certified professional in human resources and chairs the Open Doors USA board. 
Chief Managing Director
Ballet
Hispanico
Lincoln Leadership is excited to announce Patrick Muhlen has joined Ballet Hispánico (BH) as Chief Managing Director. Based in New York City with a global reach, Ballet Hispánico is the largest Latinx/Latine/Hispanic cultural organization in the United States and one of America's cultural treasures. The organization's three main programs—the Company, School of Dance, and Community Arts Partnerships—bring communities together to celebrate the multifaceted Hispanic diasporas.
Prior to arriving at BH, Patrick spent four years at Managing Director for The Washington Ballet and several years at the San Diego Opera, LA Opera, and Houston Grand Opera in executive fundraising roles. He also worked for Marsh & McLennan in business development and sales. A native of Australia, Patrick started his career working for elected officials. He earned his bachelor of arts in music from the University of Sydney and his juris doctor from the University of Technology in Sydney.

Vice President Finance and Treasurer
University
of Pennsylvania
Lincoln Leadership is pleased to announce the appointment of Mark Dingfield, PhD, as Penn's next vice president, finance and treasurer. His strong leadership skills and broad-based experience distinguished him within a highly competitive pool.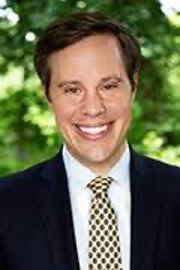 Mark joined Penn in 2017 as the associate provost for finance and planning. During the last five years, he strengthened the quality and efficacy of financial and operational services in the Provost Center, including 30 departments and over 1,500 staff, as well as having a positive impact across the entire University.  Prior to joining Penn, Mark served as the executive director, planning, analysis, and technology, Office of Finance and Treasury at Princeton University, Mark started his career at Microsoft both in the United Kingdom and in the United States on a range of multinational marketing and business initiatives.  
 
Mark earned his BA from Swarthmore College and his MSc from the London School of Economics, and he received his PhD in Political Science from Temple University.

Managing Director, Pennovation Works
University
of Pennsylvania
Lincoln Leadership is pleased to announce the appointment of Denita L. Henderson as the next managing director for Pennovation Works. A 23-acre site located adjacent to University of Pennsylvania's campus, Pennovation Works serves as a business incubator and laboratory that integrates researchers, innovators, and entrepreneurs into a collaborative environment.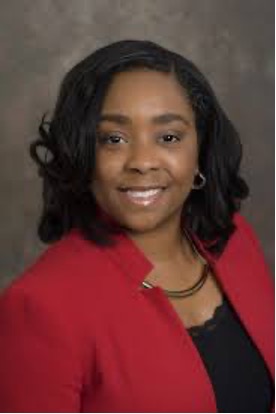 Denita brings a repertoire of experience in economic development and community advancement. Prior to arriving at Penn, Denita was responsible for the operations of the northern and central Delaware offices as the associate director for the Delaware Small Business Development Center. Earlier in her career, Denita served the Office of the Mayor of the City of Wilmington as the director of small business development. 
 
Denita earned her BS from the Wharton School of Business at the University of Pennsylvania and received her MBA from Villanova University.

Associate Dean, Diversity, Equity, Inclusion, and Anti-Bias, Columbia Climate School
Columbia
University
Lincoln Leadership is pleased to announce Skyller Walkes, PhD has become the Inaugural Associate Dean, Diversity, Equity, Inclusion, and Anti-Bias at the Columbia Climate School. Columbia University has established the Columbia Climate School to develop and inspire knowledge-based solutions and basic science and educate future leaders for just and prosperous societies on a healthy planet. Skyller is regarded as a thought leader among DEI practitioners.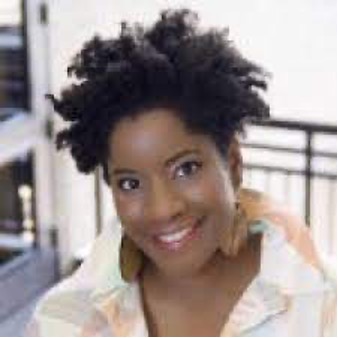 Prior to her work at the Columbia Climate School, Skyller spent several years as assistant dean of diversity, equity, accessibility, & inclusion and assistant professor of Instruction at the College of Pharmacy, University of Texas at Austin. She was previously the director of disability services at Texas State University. Earlier in her career, she taught English in Spain.
Skyller earned her BA from Rutgers, MA from Kean University, and her PhD from Texas State University.

Chief Executive Officer
Families United
Network, Inc.
Lincoln Leadership is pleased to announce Families United Network, Inc. in Muncy, Pennsylvania, has hired Ron Simon as its next Chief Executive Officer. Founded in 1996, Families United Network, Inc.'s mission is to strengthen families by providing children and youth with a safe, nurturing, community environment through a continuum of services, which focuses on reunification or permanency.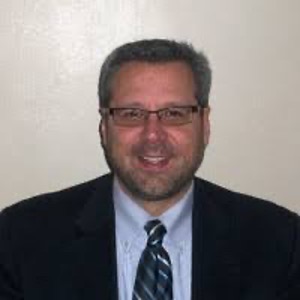 Ron offers over 25 years of experience in behavioral health with a combination of clinical and management positions. Most recently, Ron served as the Chief Operating Officer at Children's Service Center and provided strong leadership by doubling the organization's revenue and helping the agency become a Certified Community Behavioral Health Clinic, a coveted and prized designation.  Ron started his career as a front-line social worker and gravitated towards management and leadership roles, including guiding the National Association of Social Workers for Pennsylvania. 
 
Ron received his BA from Kings College and his MSW from Marywood College.