Image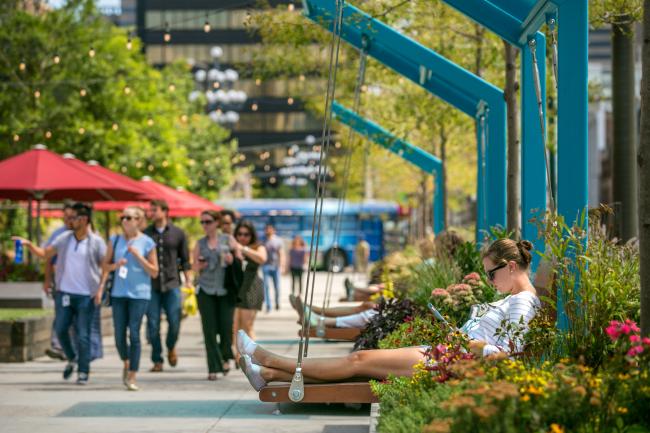 University
City District
University City District Doubles Budget, Builds Model Jobs Training Program.
Background
University City District (UCD) is a private, nonprofit organization focused on community revitalization efforts in West Philadelphia. The District covers 2.4 square miles, serving 55,000 residents and hundreds of businesses in an economically, racially, and ethnically diverse neighborhood.
Challenge
Local nonprofits struggle to develop sustainable financial models and deliver measurable value to the populations they serve. For UCD, the challenges intersect. Unlike many neighborhood service districts, the organization's primary funding had historically come from voluntary agreements with local institutions and businesses.
In 2008, the board began exploring a new model that would include property assessments. The proposal was not well received by many local property owners, who expressed concern that the new fees would continue to increase. 
"The communications effort was less than stellar," Craig Carnaroli, Board Chair of UCD, says. "As a result, the proposal created some angst in the community, which in turn upset our relationship with the local political leaders." 
Without a salient financial strategy, UCD could not broaden the scope of its mission or bring new programming into the community. Staff grew restless.  
 "We were a bit in disequilibrium," Carnaroli says.  "We needed to find a leader who could bring some of these disparate strains and forces together for the greater good."
Image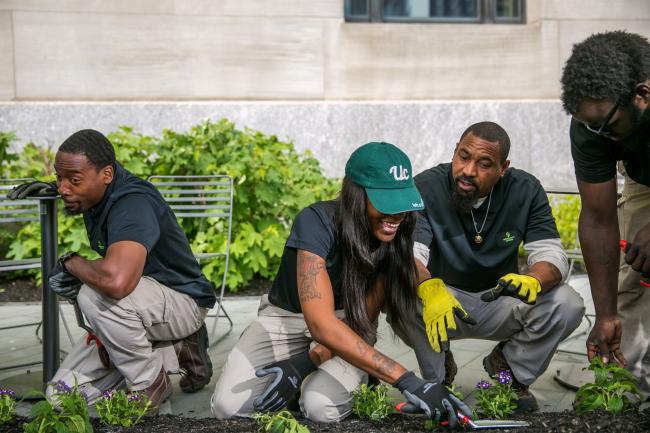 Approach
UCD hired Andrew Wheeler to find its next executive director. Wheeler organized several discussions with the board's search committee to deepen his understanding of UCD's dynamics and potentials. Within weeks, he was arranging meetings between the committee and a diverse slate of accomplished candidates. The board was happy with the results and ready to move forward with an accomplished candidate, the sitting CEO of a neighborhood-based economic development organization. Then, Wheeler identified Matt Bergheiser.
Bergheiser, an accomplished civic leader, graduated from the University of Pennsylvania and Princeton and demonstrated humble commitment to the groundwork of social change. As Executive Director of the Trenton Downtown Association, Bergheiser spearheaded the commercial revitalization of a chronically depressed corridor. As Vice Executive President of the Enterprise Center, he nurtured programs for entrepreneurs of color. Former employers described Bergheiser's capacity to build innovative funding models, engage diverse communities, and improve lives at scale. Bergheiser's thinking and personality was not just aligned with board leaders -- it had the potential to push their mission into new domains.
Wheeler needed to convince Bergheiser UCD offered opportunities beyond his current role, Program Director for the Philadelphia Knight Foundation.
"My initial reaction was 'I've kind of done that work already,'" Bergheiser says. "Andrew helped me see the bigger picture and opened up my mind about how to think about the job. One of our first conversations he says, 'I know you're not a maintainer, you're a builder, right?' and I said, 'that's exactly what I want. I want to build something new on top of the wonderful platform that's already there.'"
Finalists were asked to present their vision for the future of UCD. Bergheiser came to Andrew with a novel concept for establishing a jobs training pipeline between the neighborhood's chronically unemployed residents and local employers. His idea was based on emerging programs in peer neighborhoods of other cities. He was unsure whether to include it.
"A lot of search consultants might have said, 'whoa, why don't you kind of ease in, and, you know, figure that out when you get there,'" Bergheiser says. "Andrew said, 'this is your vision and your passion, and I think it's going to resonate with this group.' He was the go-between, not just for me as a candidate -- he was really the go-between for my ideas and where the board might be."
Andrew helped me see the bigger picture and opened up my mind about how to think about the job.
–
Matt Bergheiser, President, University City District
Results
Matt Bergheiser has been president of UCD since 2009. Accomplishments include: 
Doubling the Budget
The organization's annual budget has grown from $5.9 Million to $12.1 Million, with the proportion contributed from board members shrinking from 70 percent to 40 percent. Bergheiser's strategy involved leveraging donations from local businesses, including Drexel University and Children's Hospital of Philadelphia, to appeal to larger philanthropists, such as the William Penn Foundation, the Pew Charitable Trusts, the Lenfest Foundation, and the Connelly Foundation.
"By showing the level of support, Matt was able to communicate with Pew and Citizens Bank that when you invest in UCD, you're supporting all these institutions," Carnaroli says.
Expanding the Mission
Once focused exclusively on street cleaning and increasing the presence of public safety personnel, the organization continues to grow its "clean and safe" mission. Since 2009, they have established public spaces at two transportation hubs and revitalized more than 120 derelict housing units. The District has deepened community involvement by advising on traffic planning, organizing public events, and connecting local businesses to financial resources, an effort they have accelerated since the outbreak of COVID-19.
Connecting 1,300 Residents to Local Jobs
In 2011, UCD launched the West Philadelphia Skills Initiative, Bergheiser's employment "pipeline" concept. Today, this training and placement program boasts a 95 percent employment rate among graduates, with an average starting wage of $16 per hour. It is proving to be a model for other cities.
"With Matt's leadership, we've been able to demonstrate our value to the community," Carnaroli says. "He's very thoughtful in listening to people and their needs and trying to create opportunity. The organization is stronger today than it's ever been."
The search was a very efficient process. The way Andrew organizes, he's able to build momentum to conclusion.
Andrew really understands the process of intake and how to evaluate candidates constructively so there's no personality contests. He is a very wise counsel, but he does it in a way where he is a neutral party. Say you get fixated on an issue, he helps to bring you back to the big picture.
–
Craig Carnaroli, Executive Vice President, University of Pennsylvania and Board Chair, University City District
Andrew was more personally engaged than any search consultant I've met and I've been on both sides.
Frankly, I was not in the market. Andrew didn't force anything, he just really engaged me about where I wanted to go, how the job could help me get there, and what I could contribute to the organization. He had a way of putting things at ease.
–
Matt Bergheiser, President, University City District